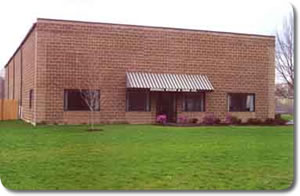 Kendall Boiler & Tank Company, Inc. has been part of the New England landscape since 1860.  We have been family owned and operated for four generations bringing to our customers all the boiler repair knowledge and experience that we have gathered for more than a century.
Headquartered in Chelmsford, Massachusetts, we work primarily with commercial and industrial contractors, as well as city and state government departments. We constantly strive to bring our clients better boiler repair services and products.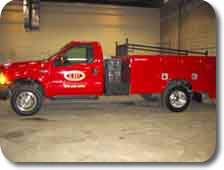 Our specialties include the repairing and retubing of industrial and commercial steel boilers, condensers and heat exchangers.
Our Years of Boiler Repair Expertise
Each of our service technicians is an experienced millwright, boilermaker, and certified welder, bringing years of technical expertise, as well as unparalleled professionalism to their job.
Tube Replacements
Complete retubing service on steel tubular boilers and heat exchangers is available.
Certified Welding
We are certified by The National Board of Boiler & Pressure Vessel Inspectors.
Certified Code IX welding service on steel boilers and pressure vessels is available. We specialize in handhole and manhole reinforcing rings.
Kendall Boiler & Tank Company, Inc., has been assigned "R" Certificate of Authorization No. R-5377 by the National Board of Boiler & Pressure Vessel Inspectors for welding repairs to boilers and pressure vessels, according to the National Board Inspection Code.
Kendall Boiler has earned a listing on the Commonwealth of Massachusetts Approved Bidders List for general maintenance and repair work.